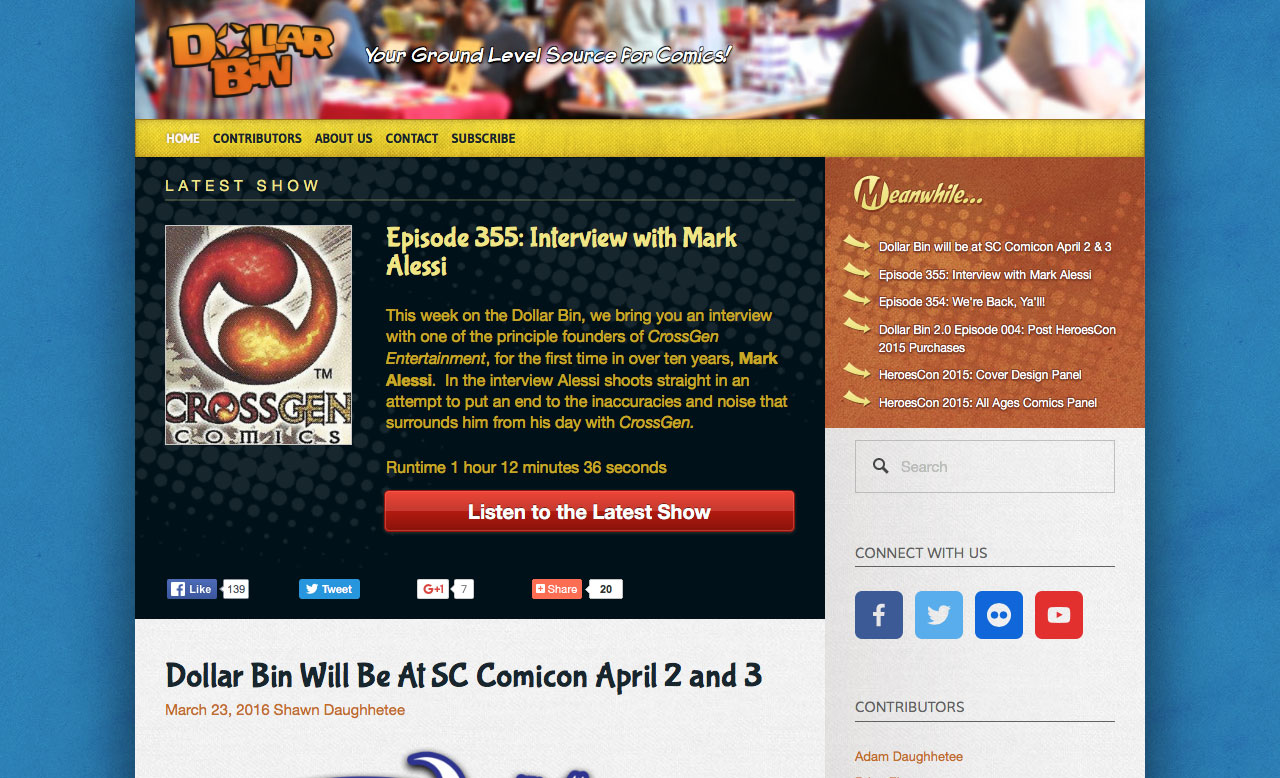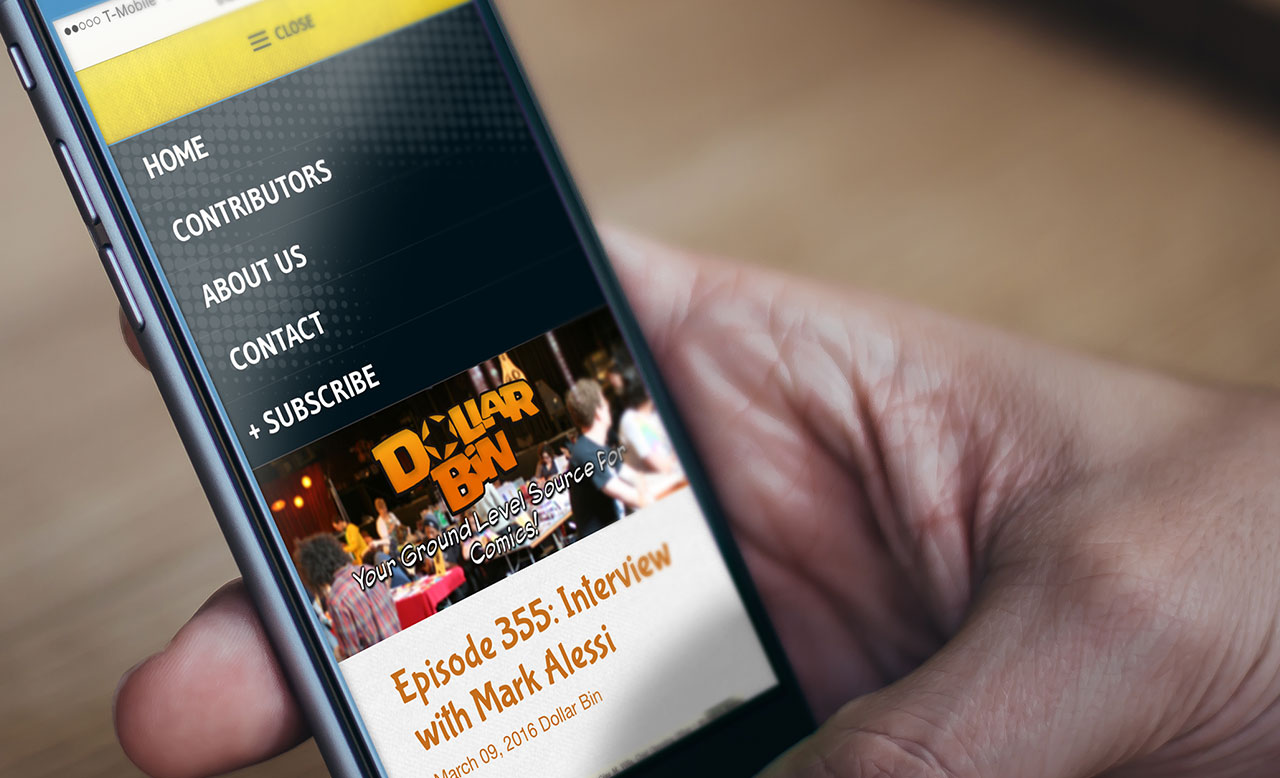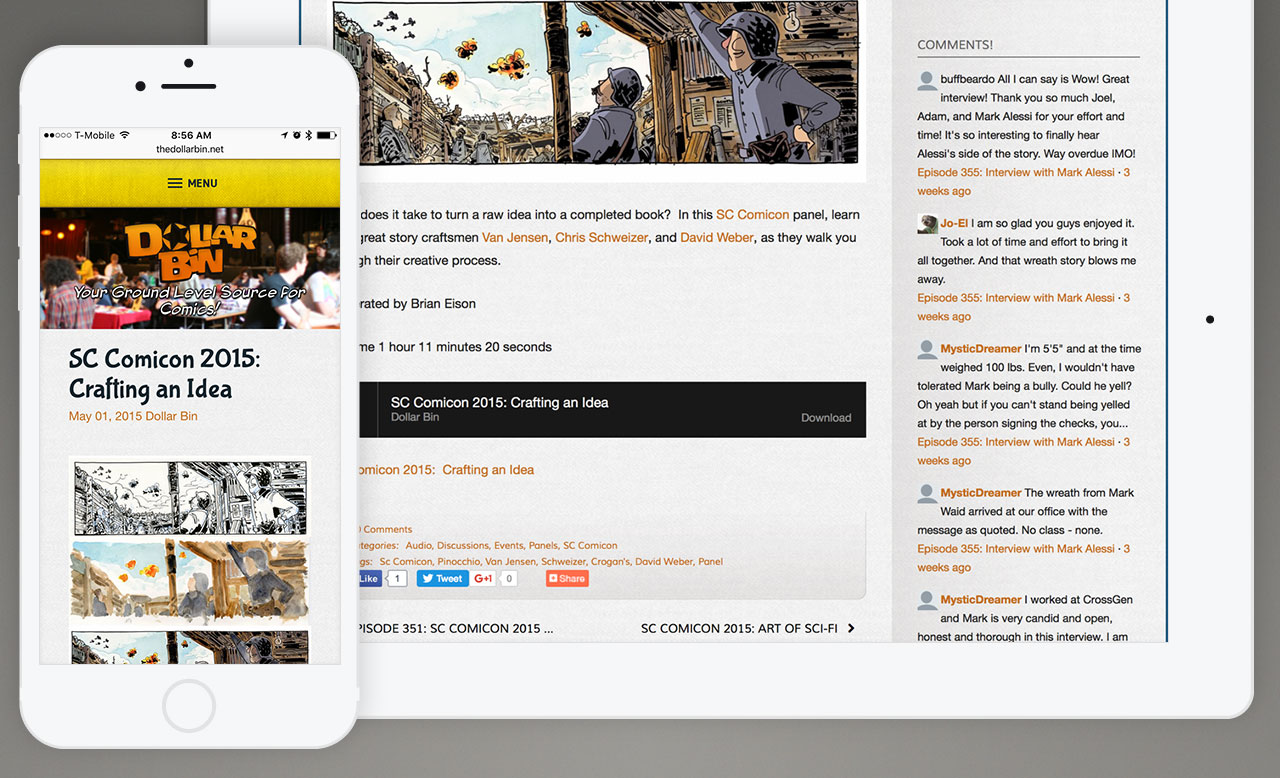 The Dollar Bin Comics Podcast has been serving up opinions and reviews about comics since 2006 and black&hue has been with them from the beginning.
The Dollar Bin website was first published using WordPress. When maintaining updates to the core, WordPress system started conflicting and breaking the podcasting aspect of the site, the Dollar Bin staff decided to make the switch to Squarespace.
When the Squarespace system upgraded and optimized for displaying on mobile device, black&hue immediately saw the advantages of redesigning the Dollar Bin Comics website to take advantage of responsive web design techniques so the site looks good on any device.