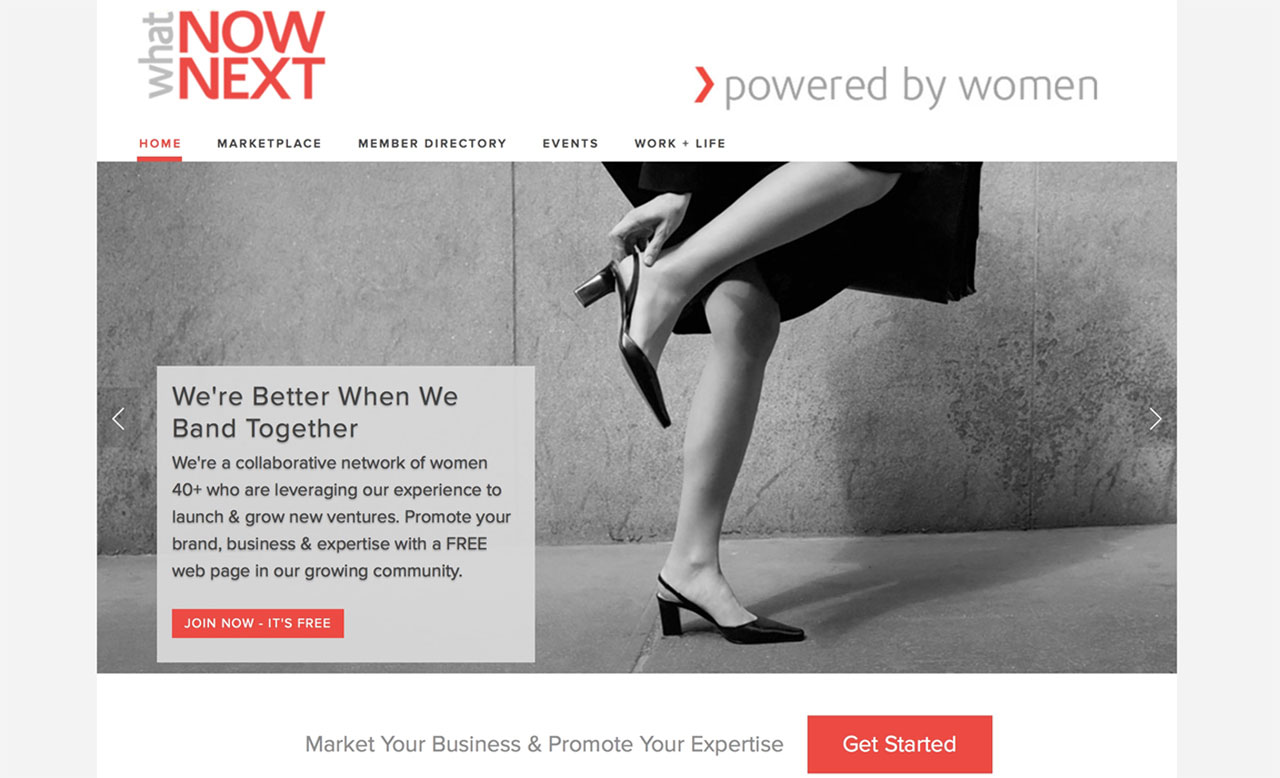 With our help, Now Next Media created and maintains a community-driven website with helpful articles and a marketplace for women-owned businesses.
Now Next Media came to us with a unique opportunity to help create a nationally-focused website to promote women in business. We built a website that allows them to maintain a growing list of women and their businesses that are a part of their network, What Now What Next.
What Now What Next is a collaborative network powered by women entrepreneurs, artists, consultants, and business owners. Now Next Media is positioning themselves to be a leading source for tools, resources, and information for women entrepreneurs.